By: John Squires ……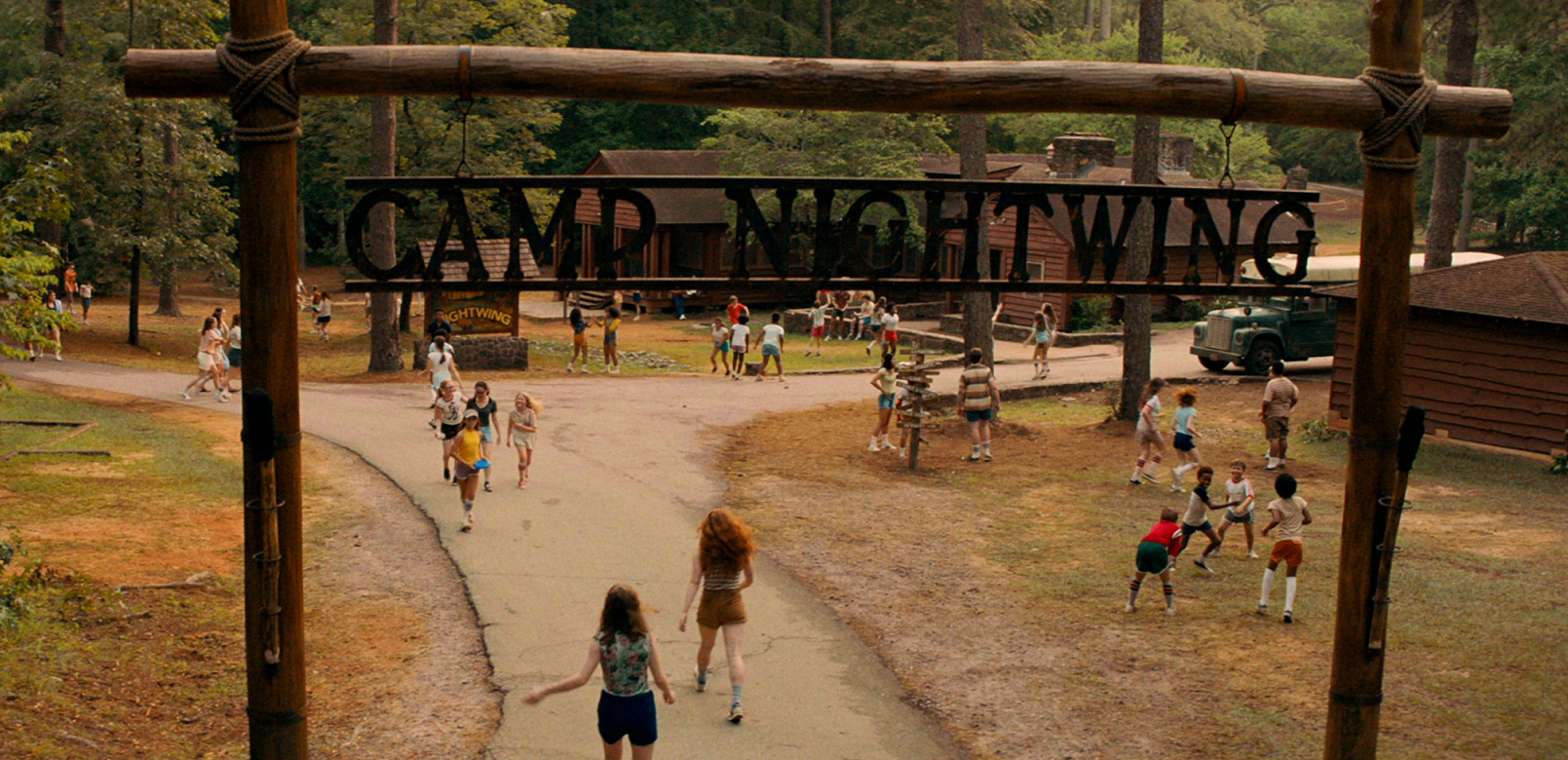 Now streaming on Netflix, Fear Street Part 2: 1978 (read Meagan's review) is the middle piece in director Leigh Janiak's trilogy of films inspired by R.L. Stine's teen horror novels, taking a (mostly) new group of characters to Camp Nightwing for a retro slasher inspired by "Golden Age" films like Friday the 13th and Sleepaway Camp. It may be set in 1978 but it's pure '80s, loaded with horny teens, gory axe murders, and of course, a summer camp setting.
But did you know that Fear Street Part 2: 1978 was actually filmed at a summer camp we've already been to before? Revealed by the official Netflix Film account on Twitter this afternoon, Janiak filmed Part 2 at the very same camp location where 1986 sequel Friday the 13th Part VI: Jason Lives was filmed, playing the role in that film of the fictional Camp Crystal Lake!
"And the camp is said to be haunted," @NetflixFilm notes in their tweet.
Director Tom McLoughlin filmed Jason Lives at Camp Daniel Morgan in Rutledge, Georgia, which is located within Hard Labor Creek State Park. The very same park indeed played the role of Camp Nightwing for Fear Street: 1978, which was filmed at the Camp Rutledge site. And fans of Jason Lives and/or Fear Street can actually make reservations to stay on the grounds!
So is it really haunted? "Several crew members claimed to have seen things during filming," production designer Scott Kuzio noted in a Fear Street press package sent out by Netflix.
According to Only in Your State, the park is said to be haunted by a man and a boy named Ethan. The website explains, "The man is said to be angry, slamming doors, stomping around the grounds late at night, even loudly knocking on cabin walls before disappearing. The boy is said to roll a red ball toward witnesses, laughing almost maniacally as he does."
One for the horror fan bucket list, that's for sure! Just be careful out there…