By: Cheryl Adams Richkoff …..
There are stories of everlasting love, the sort of bond that transcends space and time. And then there's the story of Carl Tanzler's corpse bride, Elena Hoyos. Even the most romantic individual would have to admit his tale is downright chilling.
The German-born Tanzler moved to the United States in 1926 and began working at a Key West hospital. There, he met Cuban-American Maria Elena "Helen" Milagro de Hoyos and became instantly infatuated. Hoyos was suffering from tuberculosis, and despite Tanzler's efforts, she passed at 22 years old. That's when things took a turn for the macabre. The still-besotted Tanzler dug up her body, fitted it back together, and lived with her body in his home for seven years.
Needless to say, this is not a love story. Whatever the man may have thought or felt, Hoyos was not Carl Tanzler's wife. One could argue that he didn't even truly love her – she was nothing more than a symbol to him, and that Tanzler's attempts to preserve their relationship – and her corpse – were his way of controlling her, even in death. However, one could also propose that Tanzler simply couldn't let go and wanted to memorialize his ill-fated love.
Tanzler Likely Had Relations With Hoyos's Corpse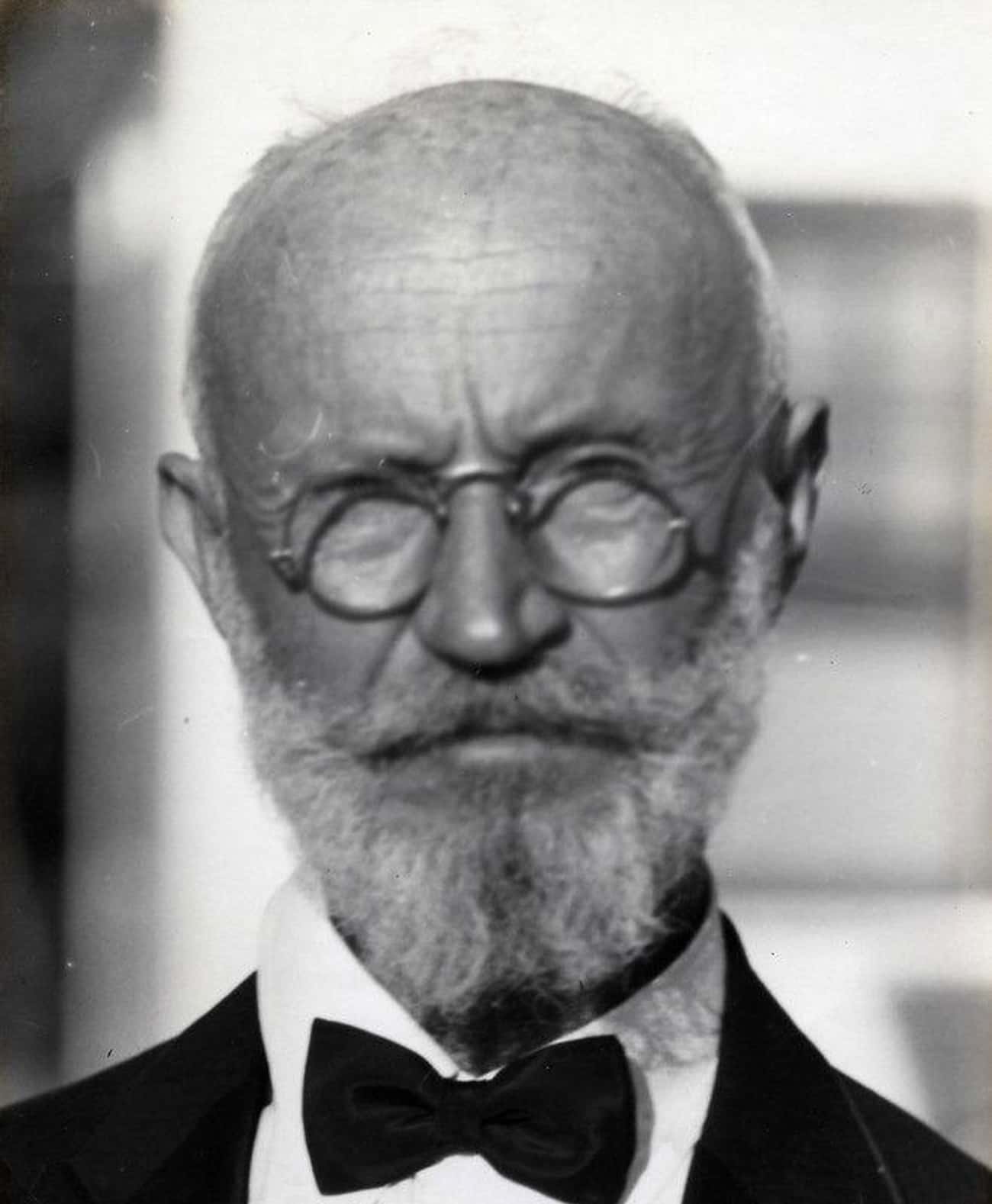 Evidence suggests Tanzler had physical relations with Hoyos's corpse, though it was not discussed or recorded when the authorities made the grisly discovery. Two doctors who attended the 1940 autopsy of Hoyos's remains stated in 1972 they observed a paper tube inserted in the vaginal area of the corpse. However, their claims remain unproven, as photos weren't taken during the autopsy.
Yet in Ben Harrison's 1996 biography documenting the events surrounding Tanzler's tale, medical examiner Joseph C. Rupp indicated the likelihood of post-life relations: "This is by far the most bizarre case of necrophilia I have come across."
He Claimed To Have Had Visions Of Hoyos As A Child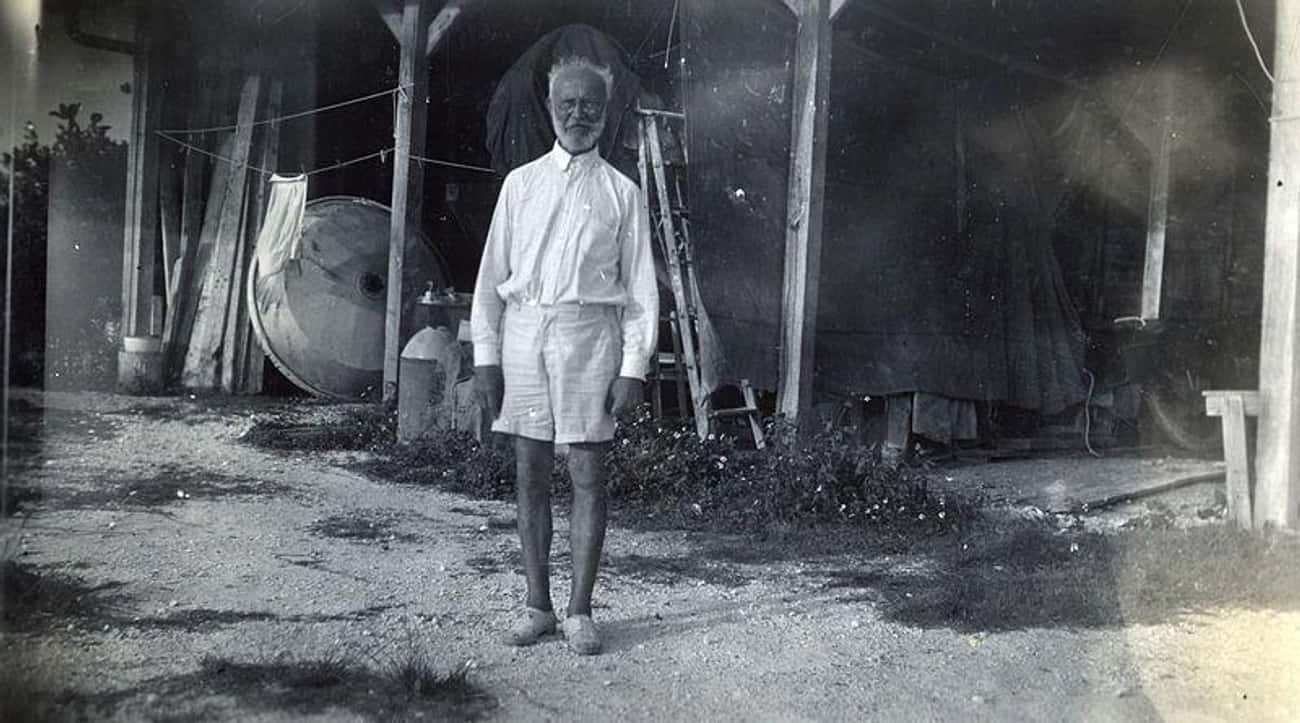 Tanzler's obsession with Hoyos began long before he laid eyes on her. He claimed when he was a little boy in Germany, one of his ancestors contacted him from beyond the grave. This Countess Anna Constantia von Cosel revealed the image of a beautiful dark-haired girl to Tanzler and told him she was his one true love. According to excerpts from Tanzler's journal, he had "a vision, of a very beautiful girl in a white dress" at age 12.
Tanzler never forgot the dazzling image, even after he married and had children. He never appeared very engaged in his family life; he moved to Zephyrhills, FL, and when his wife and kids eventually followed, Tanzler abandoned them. Apparently, he was holding out for his dream girl – and Hoyos seemed to be his fantasy come to life.
He Stole Hospital Equipment And Conducted Experimental Treatment On Hoyos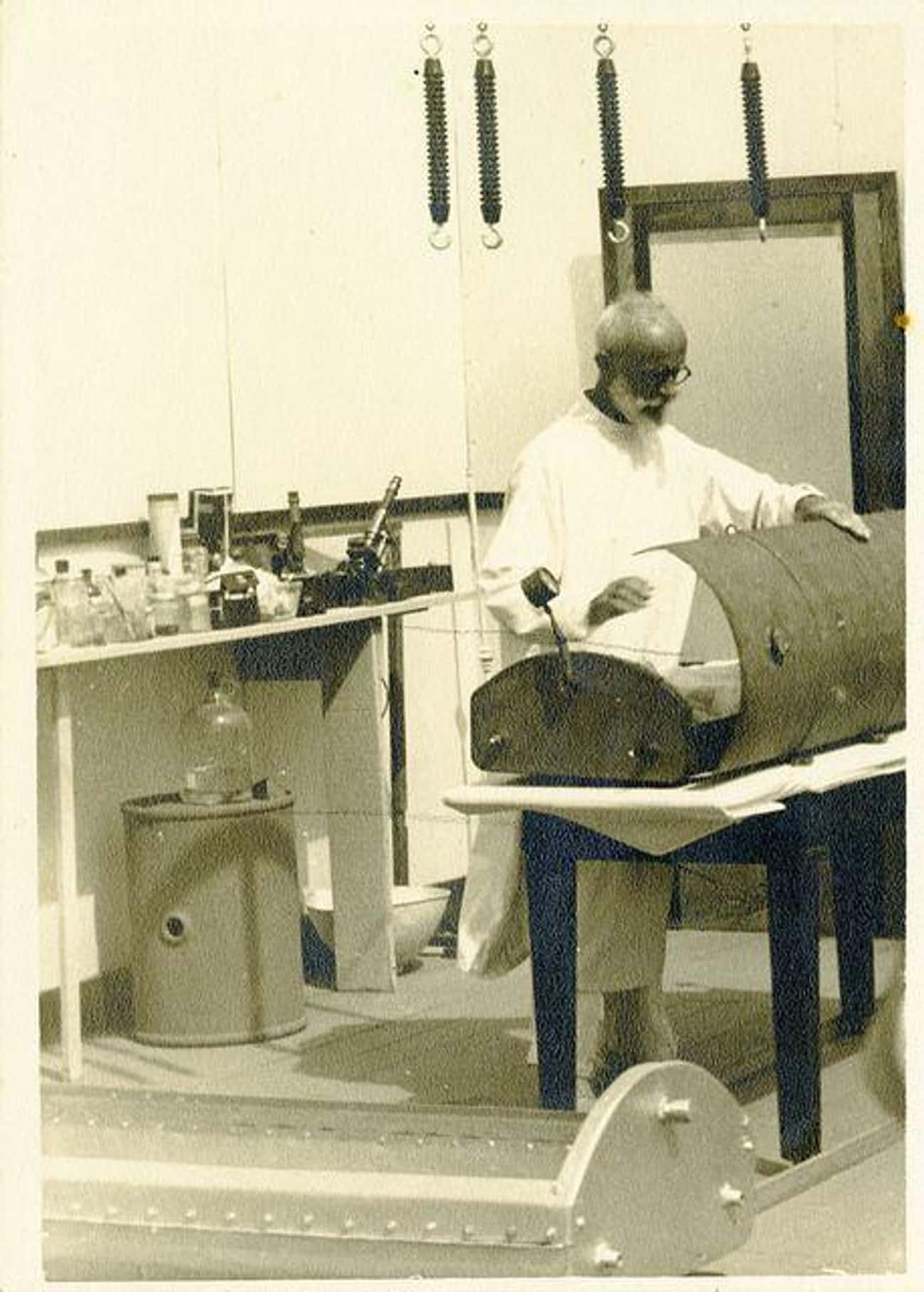 Tanzler was convinced saving Hoyos's life was his destiny, and he did everything in his power to do so. The hospital allowed him to try experimental treatments on her, as tuberculosis was seen as something of a final sentence. He administered homemade elixirs, tonics, and mixes of herbs. He went to great lengths to obtain the equipment he believed was needed to "cure" Hoyos. Desperate, he even resorted to taking hospital equipment without authorization, including an X-ray machine that he set up for Hoyos in her family home.
According to Tanzler's journals, he refused to let Hoyos go: "I had hopes that, despite the extensive damage, the lesions would heal again. I had hopes that, when Elena was out of danger, we would get married. As long as she lived I never abandoned hope."
He Did Everything He Could To Preserve Her Corpse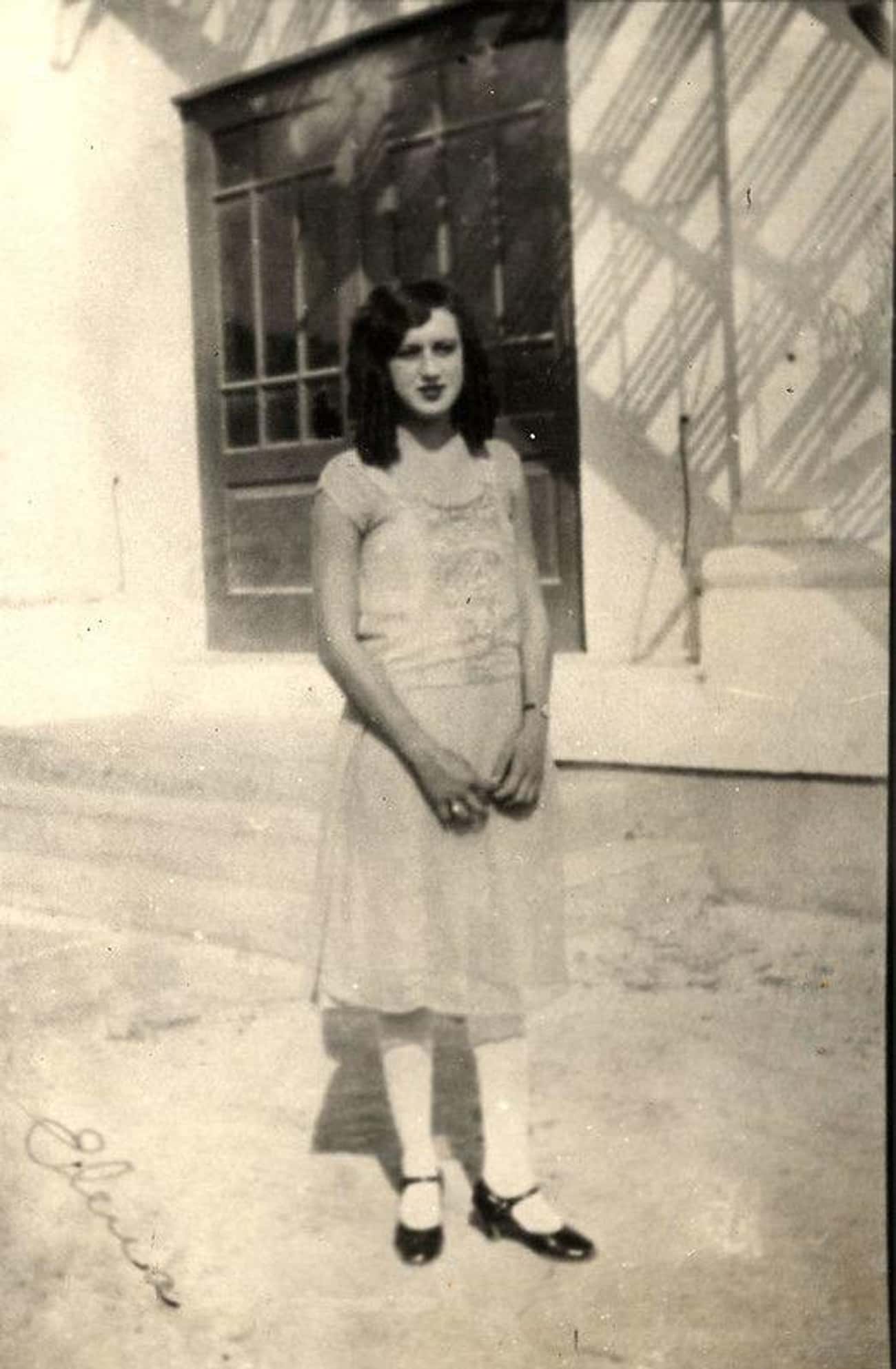 Tanzler's medicinal attention continued after Hoyos passed. He began visiting her corpse in its tomb and unbeknownst to her family, began to dose it with chemicals in an effort to preserve it. Once Tanzler secretly moved Hoyos's body to his home, he was able to try more invasive means of reversing the decay.
He tried embalming chemicals and perfume to cover the scent of rot. He used mortician's wax – and eventually prosthetics – to shape the face, eyes, and body. Tanzler held Hoyos's bones together with wire hangers and stuffed the body cavity with rags. He even made it a wig of Hoyos's own hair.
Tanzler Even Paid For Hoyos's Mausoleum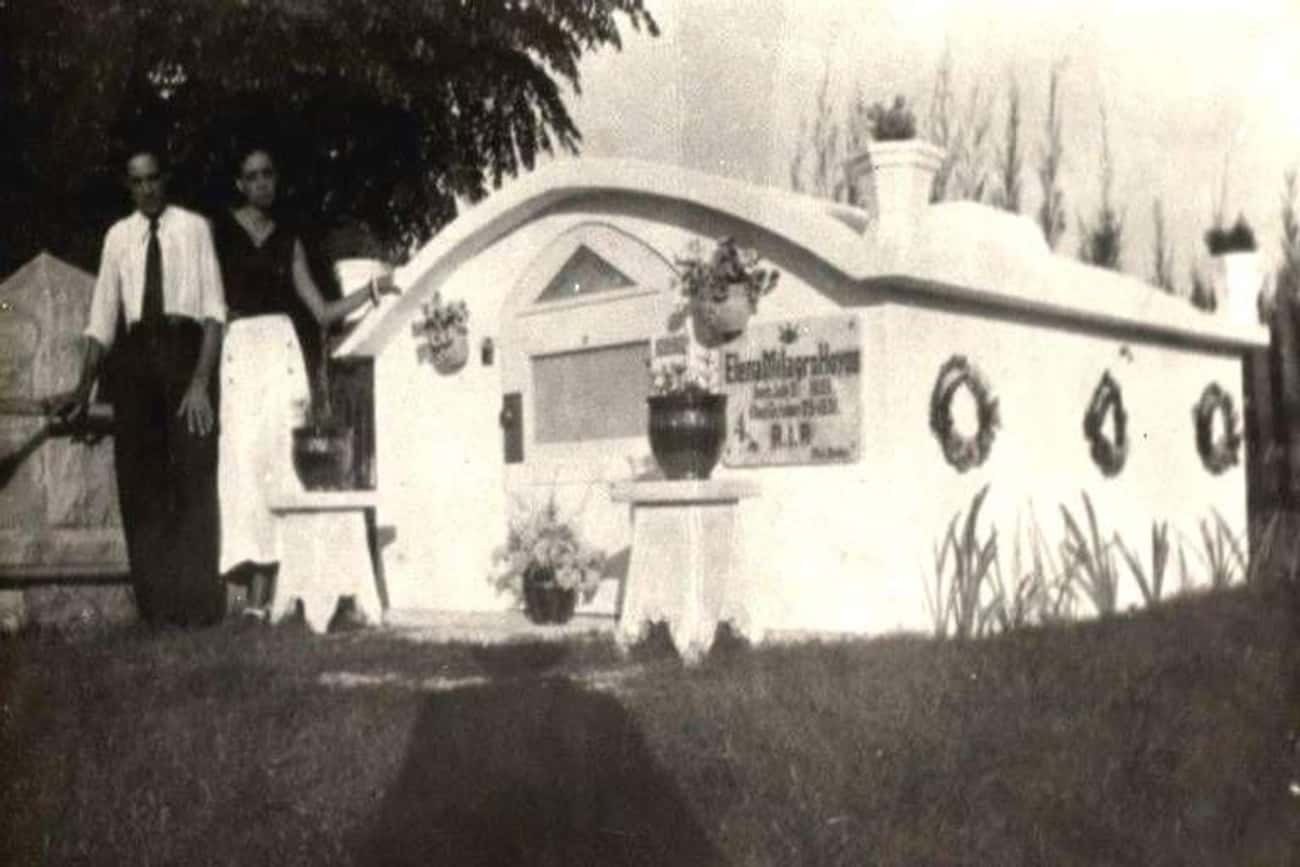 Hoyos's family apparently trusted Tanzler. When she passed from tuberculosis in October 1931, they allowed him to take charge of the burial arrangements. Tanzler paid for everything, including an elaborate, expensive mausoleum for Hoyos. The above-ground, stone structure could be accessed by a key – but Hoyos's family didn't know that Tanzler had the only copy.
Two years after Hoyos was entombed, Tanzler used his special access to remove her body from the Key West Cemetery and take it back to his home in a toy wagon. He claimed she had repeatedly pleaded with him via song to take her away with him.
Tanzler Avoided Criminal Charges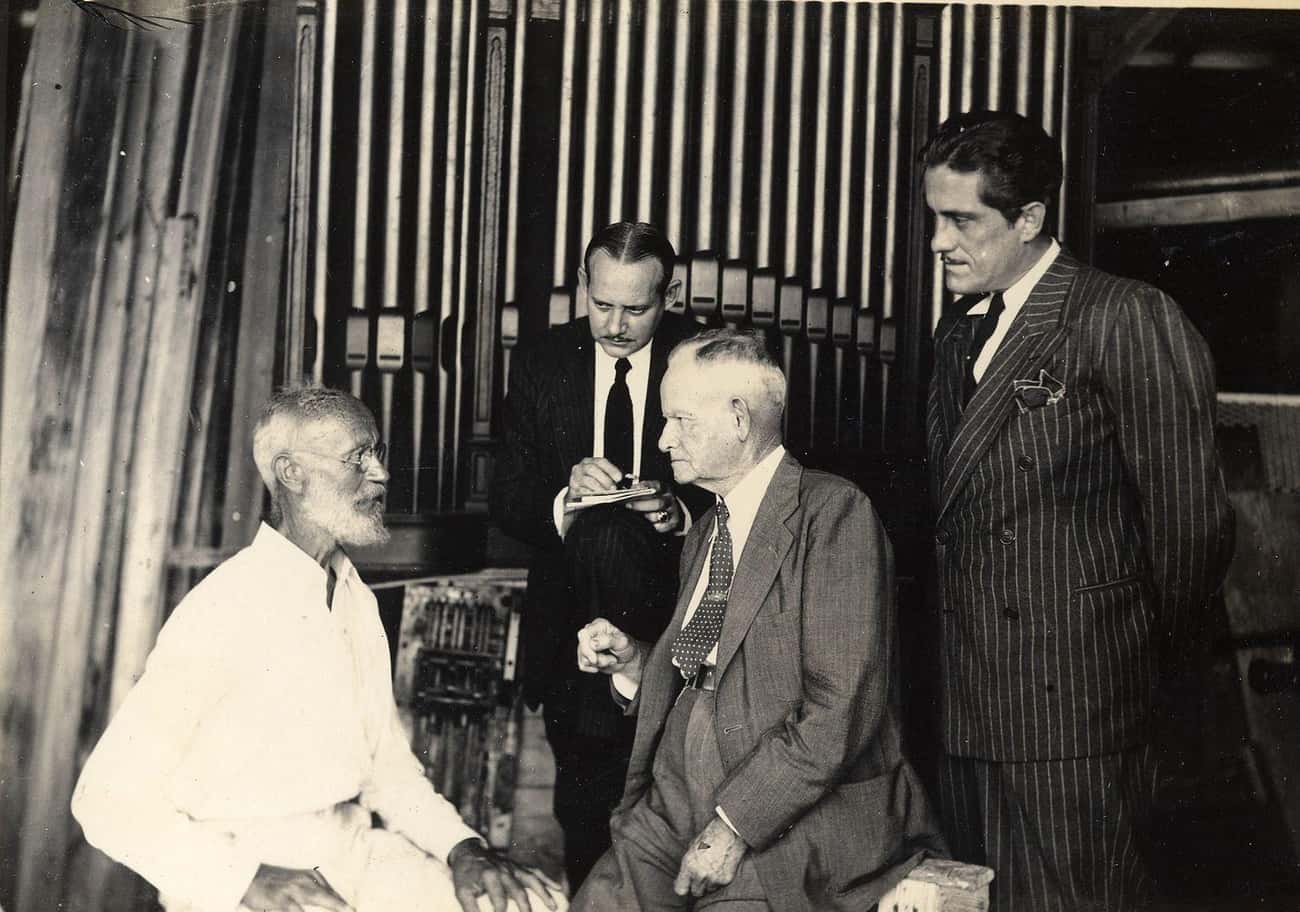 When Tanzler was apprehended in October of 1940, he was charged with "destroying a grave." Due to the extremely strange circumstances surrounding his actions, he was held for psychiatric evaluation. Experts concluded Tanzler was competent enough to stand trial, and the public braced itself for a memorable court case. However, during the early trial hearings, the case was suddenly dropped – the statute of limitations had expired, and Tanzler wasn't charged with anything.
As for Hoyos, her body suffered one more indignity. It was placed on display at the Dean-Lopez Funeral Home, where thousands came to view it. Afterward, it was buried in an unmarked grave.
He Thought He Could Bring Hoyos Back To Life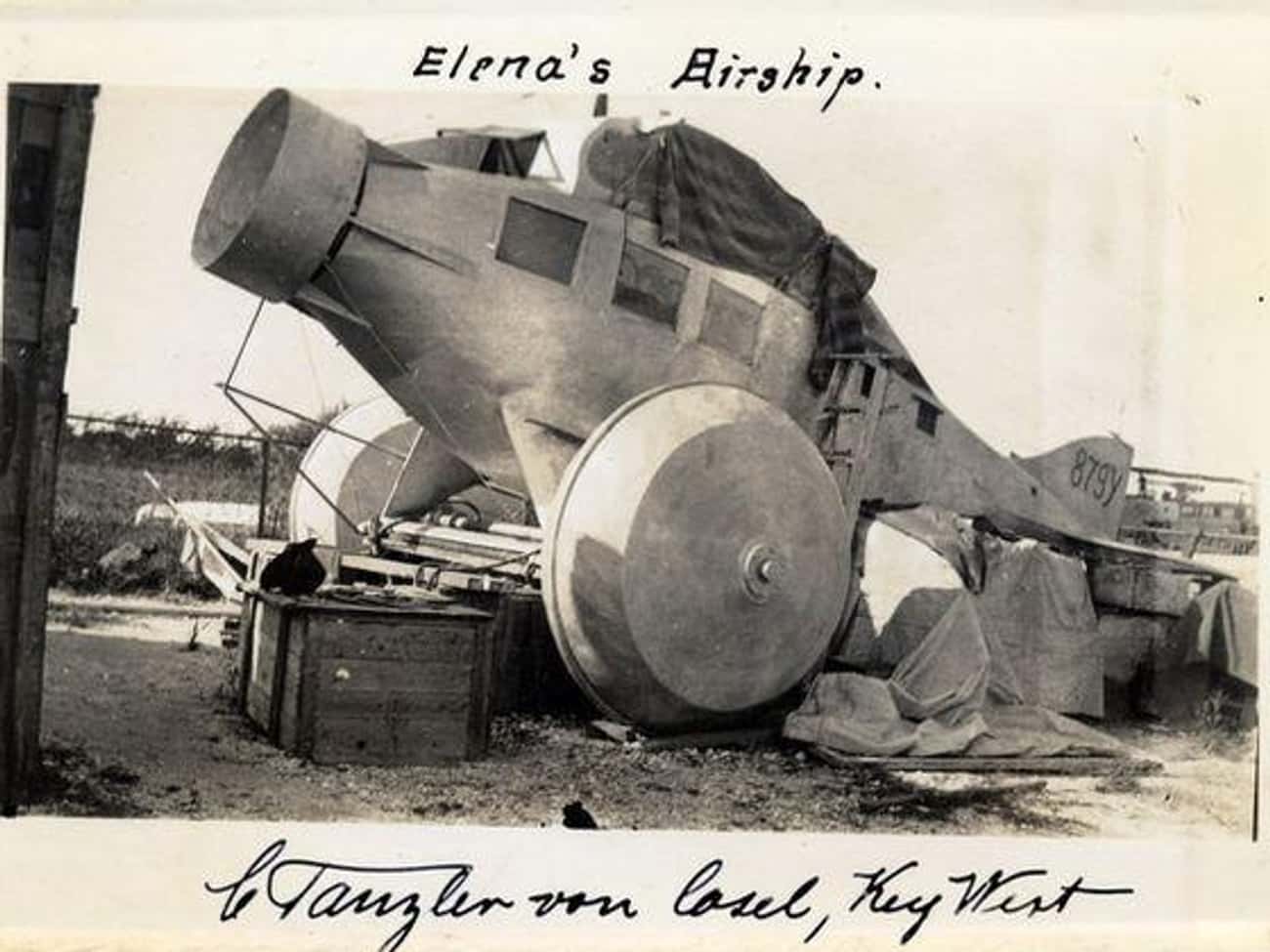 Tanzler apparently believed that Hoyos could be brought back to life. When he was apprehended, he said he would use an airship to take Hoyos's corpse "high into the stratosphere, so that radiation from outer space could penetrate Elena's tissues and restore life to her somnolent form."
Despite these proclamations, medical examiners found him fit to stand trial.
Tanzler Kept The Preserved Corpse In His Bed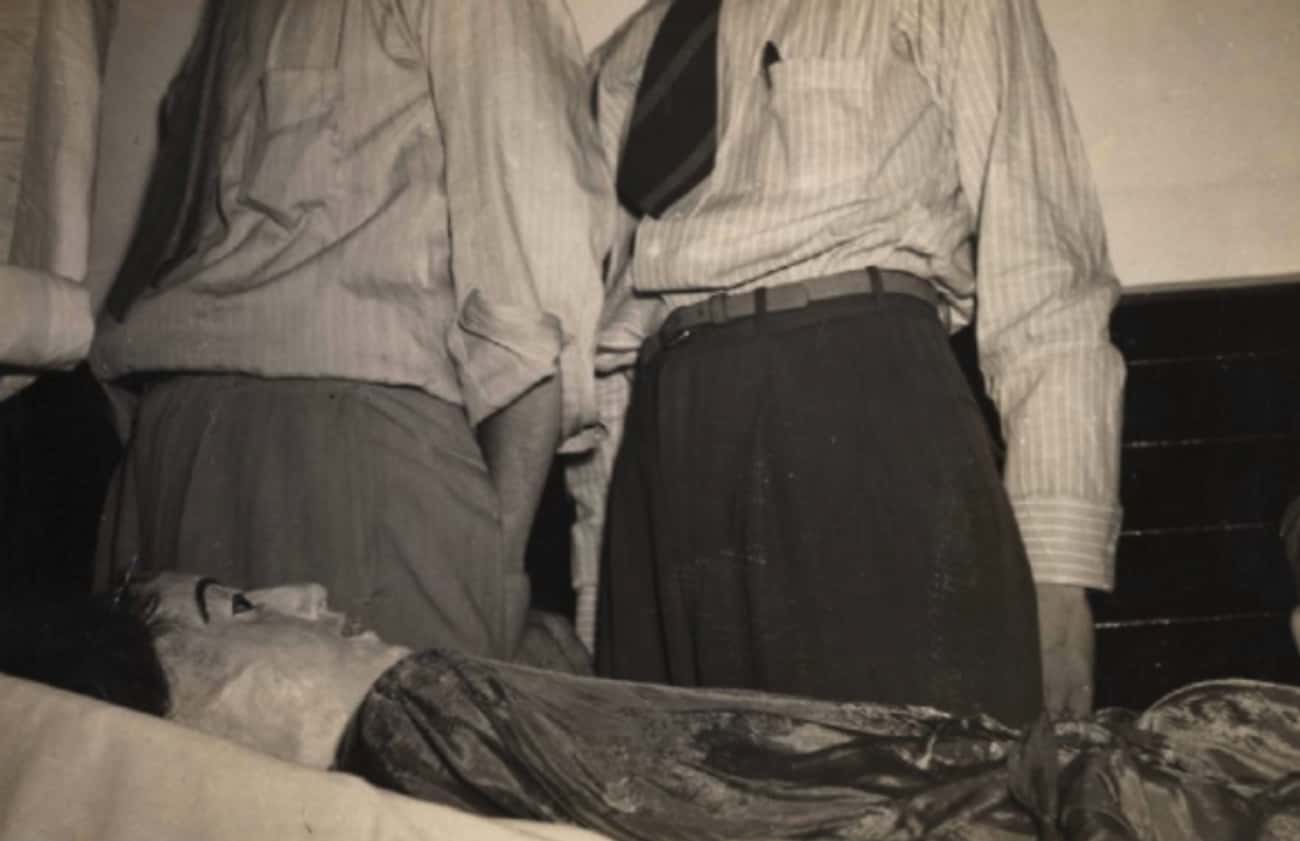 The primary resting spot of Hoyos's corpse was in Tanzler's bed. Despite the fact he most likely violated her corpse and made it nearly unrecognizable due to his preservation techniques, he still valued her privacy.
Tanzler put up a curtain between her side of the bed and his.
He Exhibited Odd Behavior For Years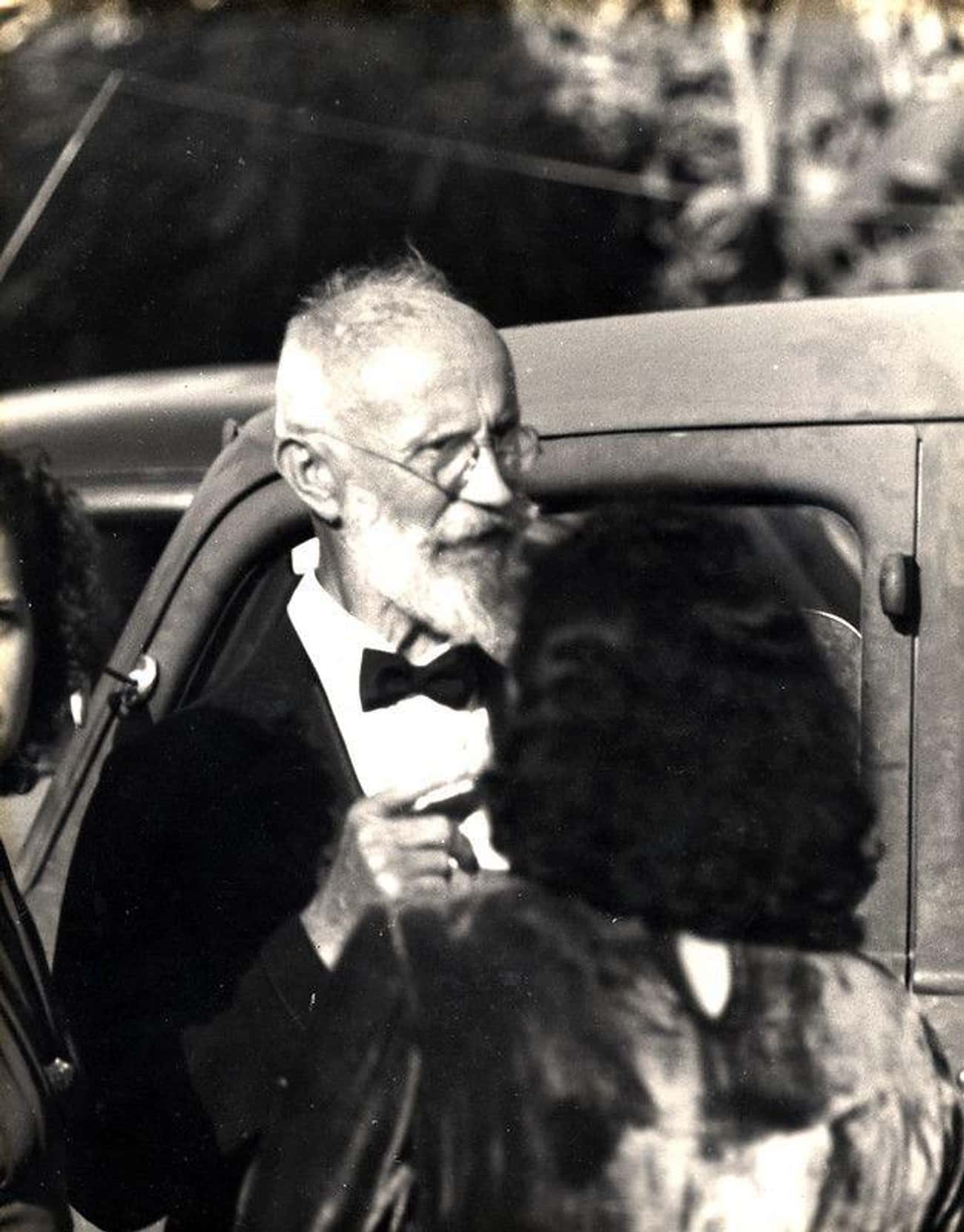 People in the community were suspicious of Tanzler's behavior. To begin with, he regularly visited Hoyos's mausoleum, despite his having no real relationship with her. It was even odder when two years after the young woman's passing, he stopped going to the grave entirely. Tanzler's actions got him fired from his job at the hospital, though no one seemed to consider him dangerous.
There were other bizarre occurrences. Tanzler regularly bought women's clothing, though he lived alone. Once, a young boy claimed he peeked into Tanzler's window and saw him dancing with what looked like a large doll.
By October of 1940, Hoyos's family decided to confront Tanzler themselves. Hoyos's sister went to his house, where she was horrified to discover what appeared to be a wax figure of her late sibling. She went to the authorities, who seized the figure – and discovered it was Hoyos's corpse.
Tanzler Destroyed Hoyos's Mausoleum Before Finally Leaving Town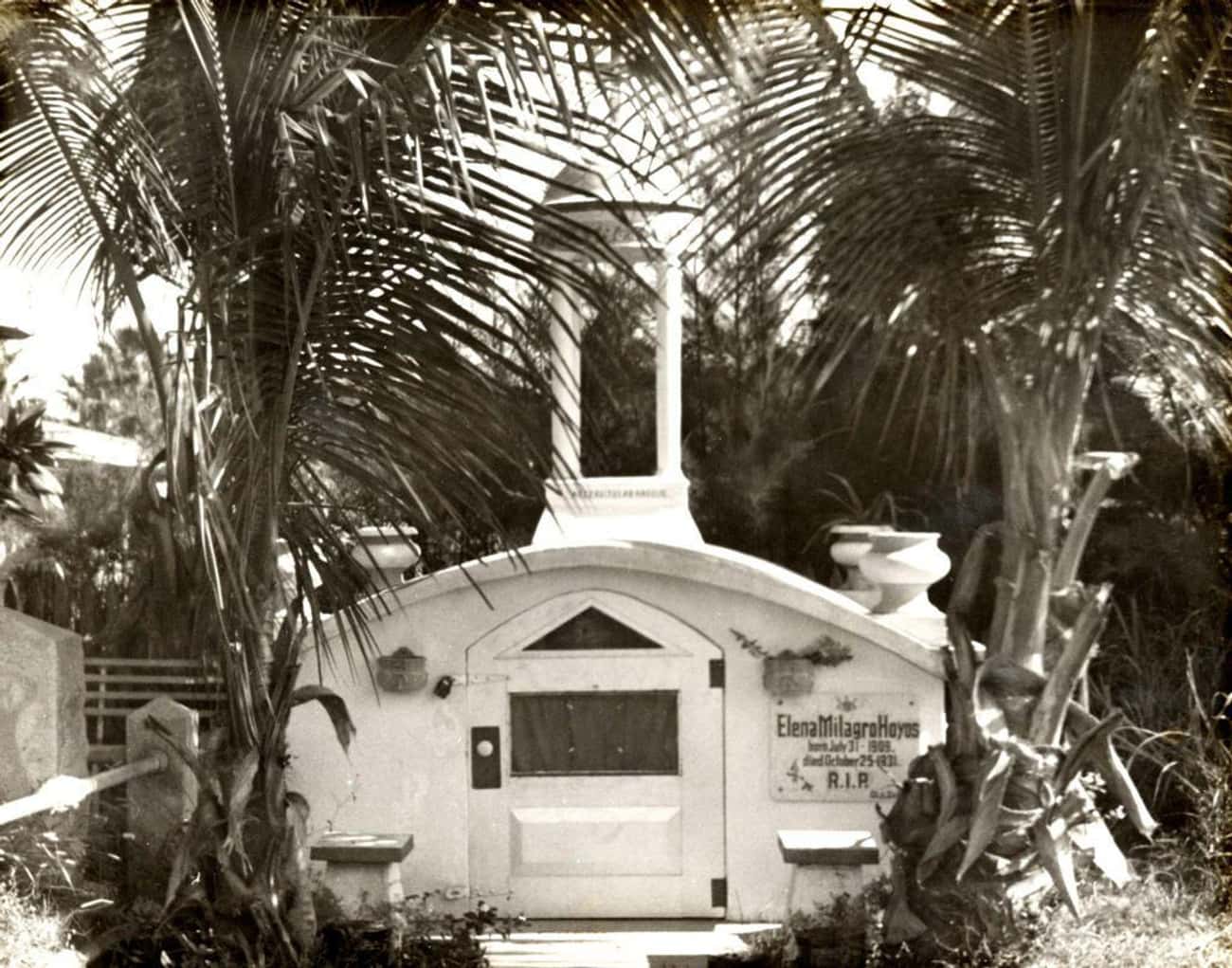 After his trial, Tanzler decided to visit Hoyos's former resting place one last time, even though her corpse was no longer there. He had planned to go back to Zephyrhills, FL. – where his estranged wife and two daughters lived. He needed to visit the cemetery one last time and decided it would be the last time anyone visited it.
He used dynamite to destroy Hoyos's mausoleum just before leaving town. 
He Sang Morbid Folk Songs To The Body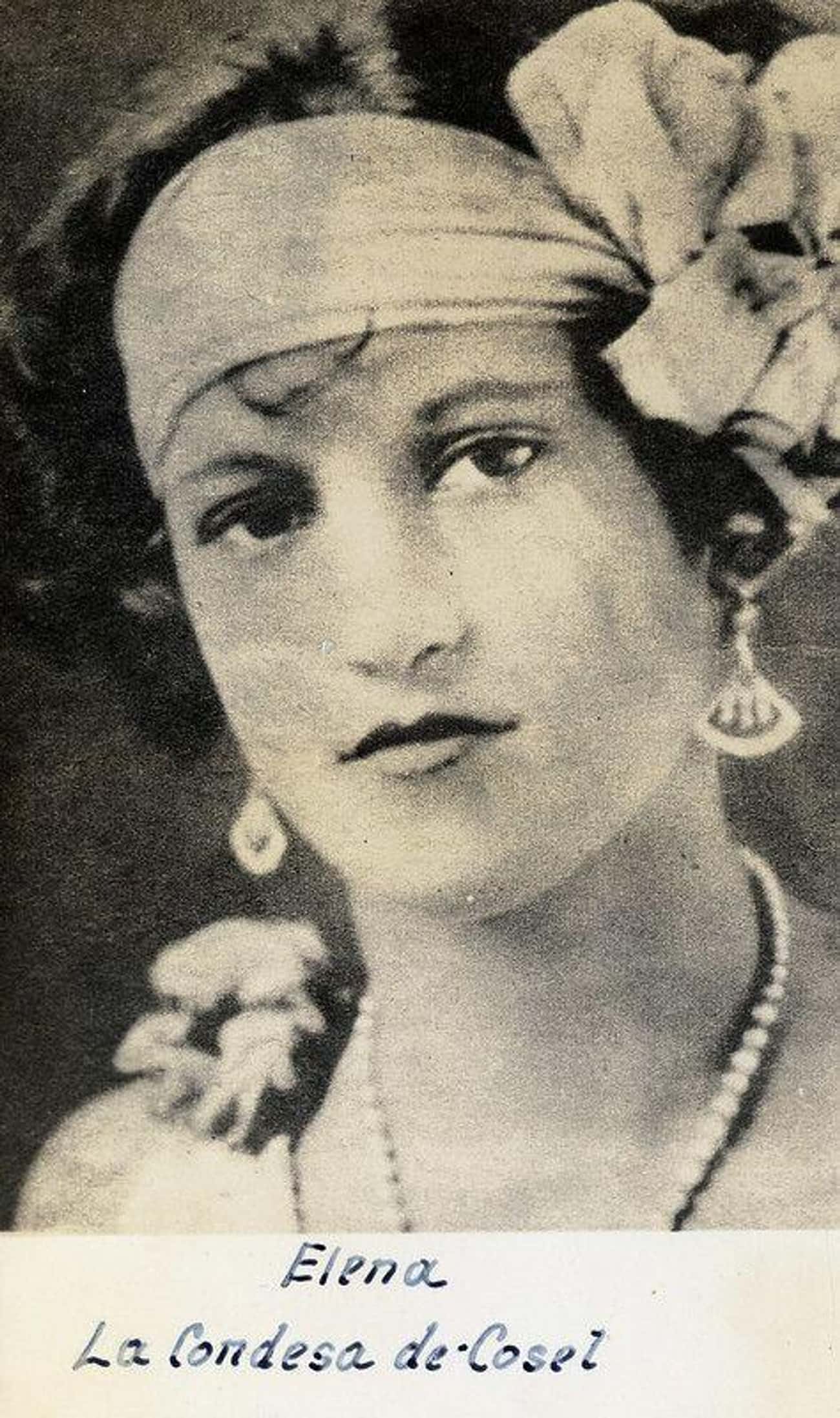 Hoyos's favorite song was said to be a Spanish folk tune called "La Boda Negra," or "The Black Wedding." Tanzler reportedly heard his beloved calling out to him, singing this song. In turn, he enjoyed singing it to her in return.
The lyrics resonated with Tanzler, as the song depicts "a young man whose fiancée dies and he's so sad that he digs her up from the grave and he takes her home." A translated excerpt of "La Boda Negra" reveals how Tanzler took the song to heart and mimicked the lovesick protagonist's woe:
"By a flickering funeral candlelight
On his bed that flowers covered
He gently lay the body of his sweetheart
And said his wedding vows to his dead lover"
Hoyos Likely Never Returned Tanzler's Affections
Tanzler's feelings about Hoyos were pretty clear. But what about hers for him? Little is known about Hoyos's brief life. She was born in Cuba in 1909, the daughter of a cigar maker. She and her family came to southern Florida, and Hoyos was known as a singer and entertainer before she fell ill with tuberculosis in her early 20s. Some reports also say she was married.
It's impossible to determine whether Hoyos cared for Tanzler as well, but it seems unlikely. She was gravely ill during their brief acquaintance, and records suggest she turned down his marriage proposals. It makes Tanzler's obsession with her all the more unsettling, even though the man adamantly believed that she had accepted and was to be his wife, had she lived.