By: Gabe Paoletti,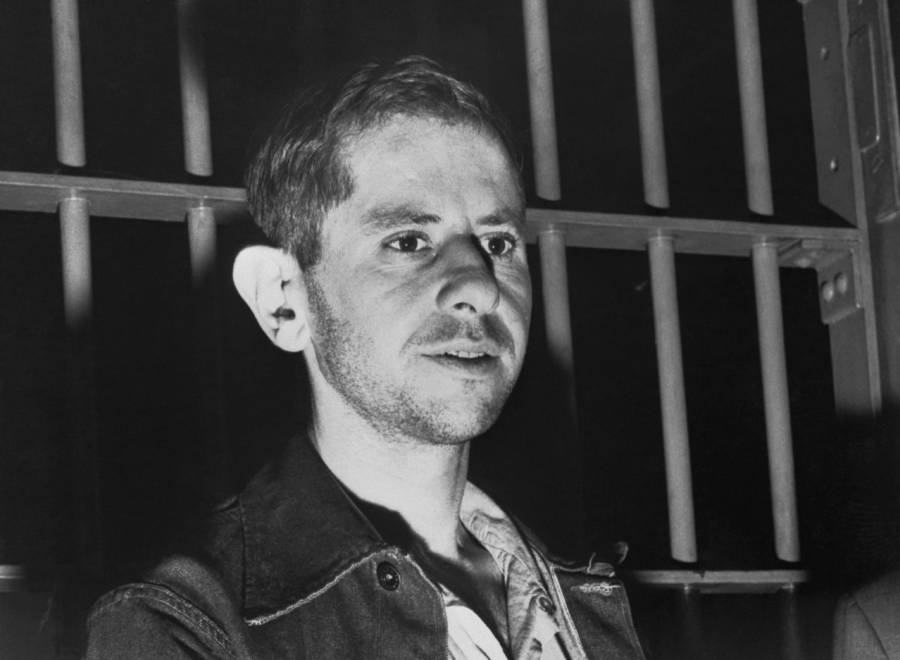 In the late 1950s, a horrifying serial killer preyed on the young aspiring starlets of Hollywood, taking twisted "glamour" shots of his victims before sexually assaulting and murdering them. These horrifying killings were the work of Harvey Glatman, dubbed "The Glamour Girl Slayer."
From an early age, long before he earned his nickname, Harvey Glatman expressed certain sadomasochistic sexual tendencies. Growing up in Denver, Colorado in the 1930s and 40s, Glatman's parents quickly became aware of their child's unusual inclinations. His mother, for example, once discovered the young Glatman choking himself with a noose for sexual gratification at the age of just 12.
"It seems like I always had a piece of rope in my hands when I was a kid," Glatman would later tell officers. "I guess I was just kind of fascinated by rope."
When Glatman was 18 and still in high school, he was arrested after he tied up one of his classmates at gunpoint and molested her. He continued to rob and sexually assault women for years, often being arrested and serving short stints in prison. But in 1957, Harvey Glatman moved to Los Angeles, where he began working as a television repairman to support himself — and where his crimes would quickly escalate.
He would approach women posing as a photographer, and then act out his murderous desires. His first victim was 19-year-old model Judy Ann Dull. She was engaged in a protracted, expensive custody battle with her ex-husband over their 14-month-old daughter, so when a man named "Johnny Glinn" called offering her a much-needed $50 to pose for the cover of a pulp novel, she jumped at the opportunity.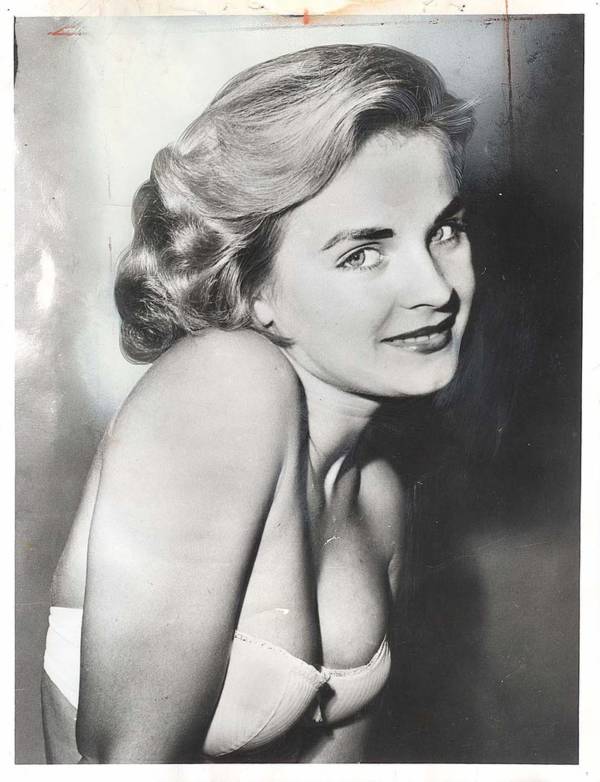 When Glatman arrived to pick her up, none of Dull's roommates saw any danger in the small, bespectacled man. However, once he brought Dull to his apartment, he held her at gunpoint and repeatedly raped her, thus allowing him to lose his virginity at the age of 29.
He then drove her out to a secluded location in the Mojave Desert, outside of Los Angeles, where he strangled her to death. It was there that Harvey Glatman would continue to take women, tie them up, sexually assault them, and finally murder them.
"I would make them kneel down. With every one it was the same," Glatman later told police. "With the gun on them I would tie this 5-foot piece of rope around their ankles. Then I would loop it up it up around their neck. Then I would stand there and keep pulling until they quit struggling."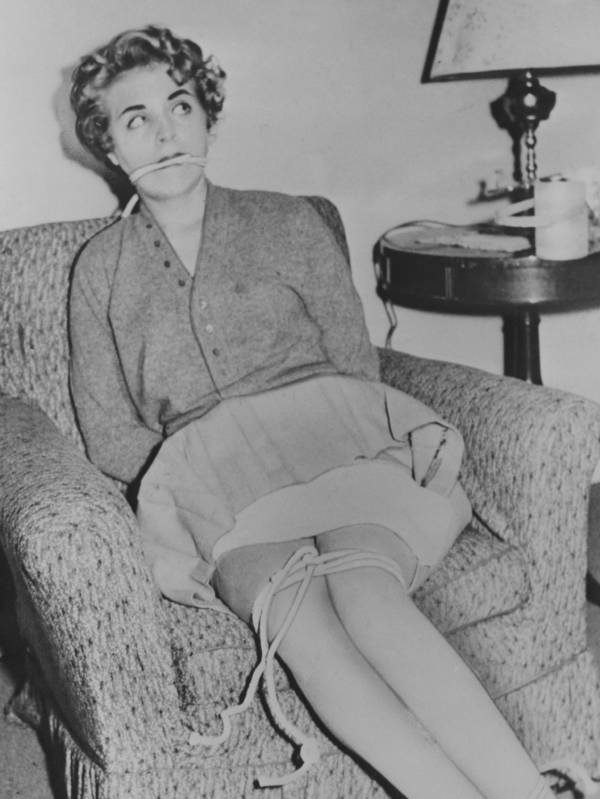 Harvey Glatman's next victim was Shirley Ann Bridgeford, 24, a divorcee and model who he met through a lonely hearts ad using the false name George Williams. Glatman picked up Bridgeford under the pretense of taking her to a dance. Instead, he brought her back to his place, where he tied up, photographed, and raped her, before taking her to the desert, where he killed her. He left her body unburied in the desert to be ravaged by animals and the desert wind.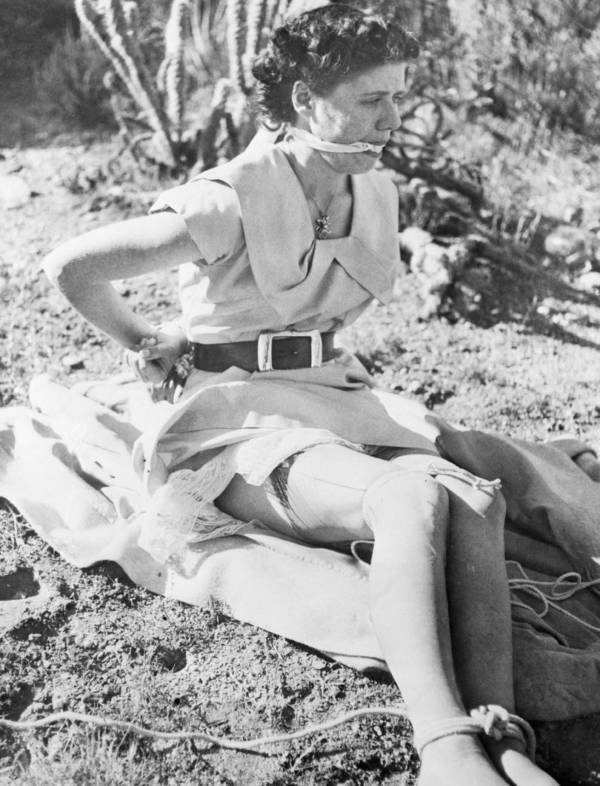 As he had with Dull, Glatman found his next victim, Ruth Mercado, 24, through a modeling agency. When he arrived at her place for a planned photoshoot, he learned that she was feeling too ill to proceed.
Undeterred by this fact, Glatman returned to her house hours later. This time, Glatman let himself in and raped her repeatedly at gunpoint throughout the night. In the morning, Glatman forced her to walk out to his car, and then drove her to the desert where he killed her in his usual manner.
"She was one I really liked. So I told her we were going out to a deserted spot where we wouldn't be bothered while I took more pictures," Glatman later revealed during interrogation. "We drove out to the Escondido district and spent most of the day out on the desert."
"I took a lot more pictures and tried and tried to figure out how to keep from killing her. But I couldn't come up with any answer."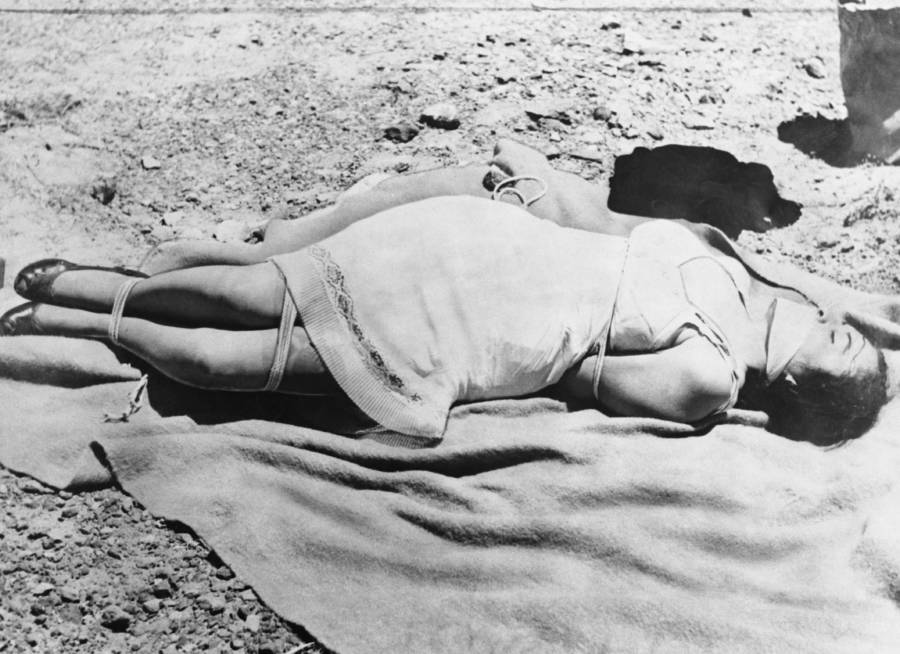 Glatman attempted to continue with this modus operandi but was foiled when he chose the wrong victim: 28-year-old Lorraine Vigil.
Vigil had just registered with a modeling agency when she was contacted by Glatman for a photoshoot. She got in the car with him, and was not worried until he started driving in the opposite direction of Hollywood.
"I did not become alarmed, however, until we entered the Santa Ana Freeway and he began driving at a tremendous speed. He wouldn't answer my questions or even look at me," Vigil later said.
Then, Glatman claimed his car had a flat tire and pulled over to the side of the road. Once the car was parked, Glatman pulled his gun on Vigil and tried to tie her up.
Vigil, however, was able to grab the gun by the muzzle and tried to wrest it from Glatman. He then tried to convince her that if she let go, he would not kill her, but Vigil knew better. As they fought over the gun, Glatman accidentally fired a bullet that passed through Vigil's skirt, grazing her thigh.
At that point, Vigil bit Glatman's hand and was able to get ahold of the gun. She pointed it at Glatman and held him there until police, likely alerted by a passing motorist, arrived on the scene.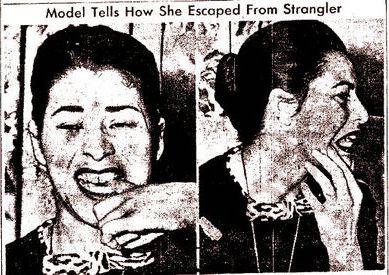 Police arrested him for the assault, at which point he willingly admitted to his previous three murders. He eventually led police to a toolbox that contained pictures of hundreds of women he had molested, as well as the three murder victims.
He then spoke openly about his crimes to law enforcement. When put on trial for his crimes, Glatman pled guilty and repeatedly requested that he be given the death penalty and even attempted to stop the automatic appeal given to all death penalty cases in California.
Ultimately, Harvey Glatman was killed in the gas chamber at San Quentin State Prison on Sept. 18, 1959, bringing his horrifying killing spree to an end.